Cedar Class 2023 - 2024
WELCOME TO CEDAR
Class teacher - Mr A Fowles
Learning Support Assistant - Mrs Rowlands/ Mrs Oakes
Follow us on Twitter @CedarWhitegate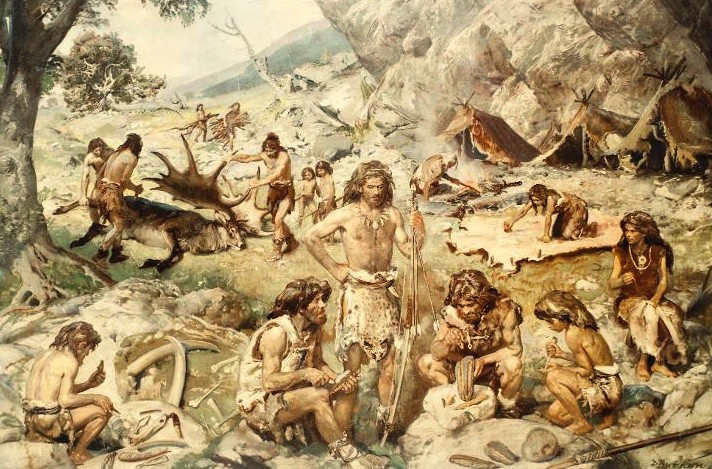 Cedar class establish the values and vision that we have for our school life. In the thankfulness and honesty, we demonstrate around school, we follow our faith that making wise choices and always striving to do the right thing by ourselves and others allows us to grow in confidence and maturity. The wisdom that comes from always striving to make these wise choices enables us to endeavour as we take advantage of the many opportunities we have to shine in Cedar class.
Presently in Cedar, we will be exploring the Stone Age. From how Stone Age people were hunting woolly mammoths to how they built their homes, the children will gain an understanding of the changes that took place from the Palaeolithic to Neolithic eras.
Reading plays a fundamental part in all areas of the curriculum. Over the year, we will immerse ourselves in high quality texts which will help to drive our learning. In class we have access to a wide range of fiction and non-fiction books which we are able to use not only within our Guided Reading sessions, but also when appropriate in our curriculum lessons to support our learning. Each term we have a spotlight author who has been chosen for their high-quality texts. Our current spotlight author is Roald Dahl l with it being Roald Dahl day on the 13th September 2023; we will be reading Stig of the Dump as our class novel.Over the course of the year we will have to opportunity to listen to, read and learn more about these fantastic authors. Having this literacy-rich enviroment will encourage a positive culture of reading within our class and promote the children's enjoyment of reading.
In Maths, we will focus on securing knowledge and understanding of place value, followed by moving onto addition and subtraction.
Our Stone Age topic will take us on a journey back in time. Our history lessons will focus on what came before and after the Stone Age and particularly how civilisation has vastly changed. In Geography we will focus on settlements within the different periods of the Stone Age.
Firstly, in Science lessons will focus on 'Forces and Magnets', comparing how things move on different surfaces; notice that some forces need contact between 2 objects, but magnetic forces can act at a distance; and observe how magnets attract or repel each other and attract some materials and not others. Later in the term, we will be looking at animals including humans, as a class we will identify that animals, including humans, need the right types and amount of nutrition, and that they cannot make their own food; they get nutrition from what they eat.
In Art, we will be painting, taking inspiration Vale Royal Abbey while also exploring the life of Lord Edward and why our school was founded. This will form part of a whole school focus and display in the main building. In Music, we will be listening and appreciating the genre ballads. Later, we will be sining to prepare for the school's Christmas performance. We will be going back in time to create Stone Age meals in DT, the process will involve investigating the staples of a Stone Age persons diets. In Computing, there will be a huge emphasis on E-safety and the importance of being vigilant when accessing anything online and in PSHE we will be develping the children's pupil voice and explaining why it is so important for us as a school to have the feedback from the children.
PE will be on a Thursday and a Friday, please can children come into school on Thursday's and Friday's already in their PE kits, thank you.
HOMEWORK, READING & SPELLINGS
Please ensure that your child reads at home at least 4 times a week; they are expected to record their reading in the home/school diary. Parents just need to sign /initial each time; reading is so important and it's amazing fun too! Please, please emphasise that reading is a hugely fun thing to do, so if they have any interests that read about at home, please put it in their home/school diary as reading is reading! 20 mins reading a magazine is still reading, especially if they can tell you all about it afterwards to ascertain their understanding.
TT Rockstars and the children's individual spellings should be practised regularly and either handed in, if written, or a note left in the home-school diary to say they have practised.
On top of the usual termly spellings and reading, a maths or English homework will be set every Monday. This will usually cover work that we have done in maths or in English that week (alternate weeks) but sometimes it may be topic based and perhaps require some research.
Files to Download
Cedar Class: News items
There are no News items to display
Cedar Class: Gallery items
There are no Gallery items to display
Cedar Class: Calendar items